River Oaks Homes For Sale
River Oaks Homes For Sale
We have the resources here at River Oaks Homes For Sale to help you find real estate agents in the nearby area. These agents know the area well and can help you buy or sell your home with local knowledge.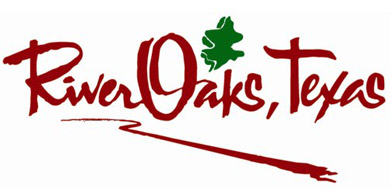 Things To Do In River Oaks Fort Worth
Things To Do In River Oaks Fort Worth:
North Fort Worth
North Fort Worth
History
River Oaks is located in a naturally wooded area defined by the meandering course of the West Fork of the Trinity River, just downstream from Lake Worth. The name of the city celebrates these natural features of the landscape by reminding residents of the many mature oaks trees throughout the City and the close proximity of the Trinity River corridor and the recreational amenities of Lake Worth. The City of River Oaks is approximately 1.9 square miles in area on the west side of the Dallas-Fort Worth Metroplex in North Central Texas. River Oaks is a suburban city, but it is located within the five-mile radius loop defined by Interstate Loop 820 around Fort Worth, in Tarrant County, Texas. The city limits are set, since there is no extra territorial jurisdiction or unincorporated territory for expansion of the city limits.
River Oaks Animal Control
The River Oaks Animal Control hours of operation are:
Saturday/Sunday – CLOSED
Monday thru Friday – 7:00 a.m. to 3:00 p.m.
River Oaks Fire Department
The River Oaks Fire Department is a Volunteer Department that has been protecting the citizens of the River Oaks Area since 1946. Today the Department is staffed by more than 30 volunteer men and women. The Department is led by Fire Chief James Brown and its Officers.
For information on joining the Department please call (817) 626-3786 Ext 323 or attend one of their trainings on Monday nights at 7:00pm.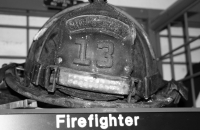 River Oaks Library
The River Oaks Public Library is located on the West end of the City Complex.
The Library is open:
Monday: 12p-6p
Wednesday: 10a-5p
Friday: 10a-5p
River Oaks Police Department
Welcome to the official River Oaks Police Department web site. We've been partners with our community since 1947 when the Police Department was first established. In fact, the police-community partnership is evident in our mission statement: "to protect people, property and rights in our community." We also carry this through in the department vision: "to provide the best public safety and service in partnership with our community." I hope you enjoy your visit and will return soon.
River Oaks Community Center
Located at 5300 Blackstone the Community Center is the site of many City events. The Center is also available for rentals.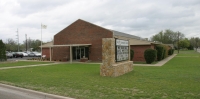 River Oaks Real Estate
River Oaks Real Estate is a great investment. Its close to Fort Worth but far enough away to enjoy the lower crime rate of being outside the city limits.
Find River Oaks Real Estate Agent
Find West Meadowbrook Real Estate Agent close to where you are looking. If you are looking to buy your own house, invest in property or just flip houses we will direct you to top real estate agents in the area.
Real Estate River Oaks Fort Worth
Real Estate Investment River Oaks Fort Worth is growing every year. We are lucky to have some of the best real estate agents that will help you find a great property for flipping, investing, and management properties.
Homes For Sale In River Oaks Fort Worth
There are many Homes For Sale In River Oaks Fort Worth. If you take a look at Zillow you will see many listed.
North Fort Worth Real Estate
North Fort Worth Estate is great if you work in Fort Worth and trying to find a house where traffic isn't as much of an issue.
West Meadowbrook Real Estate Information
Homes for Sale in West Meadowbrook, Fort Worth, TX have a median listing price of $154,900 and a price per square foot of $96. There are 20 active homes for sale in the West Meadowbrook neighborhood, which spend an average of 61 days on the market. Some of the hottest neighborhoods near West Meadowbrook are Central Meadowbrook, West Arlington, Sycamore Heights, Southwest Arlington, Southeast Arlington.
Fort Worth ZIP codes: 
Fort Worth ZIP codes: 76114, 76115, 76116, 76117, 76118
River Oaks Property Taxes
The River Oaks Property Taxes is 2.321% and the median home value is $137,700
River Oaks School District: 
The River Oaks School District. River Oaks is part of Castleberry Independent School District. Other area schools include:
River Oaks School Information
A V Cato Elementary School employs 43 teachers, who have been with the school an average of 4 years. The teachers average 7 years of experience in teaching. The school currently has 747 students with a student to teacher ratio of 17.40 S/T. The special education division has 1 teachers assisting it. A V Cato Elementary School also employs 10 education aids.
River Oaks Crime Rate
The neighborhood of River Oaks is a suburb of Dallas with a population of 7,666. River Oaks is in Tarrant County. Living in River Oaks offers residents a suburban feel and most residents own their homes. In River Oaks there are a lot of parks. Many families live in River Oaks and residents tend to have moderate political views. River Oaks has a Niche score of a B-, which is considerably better than some local neighborhoods.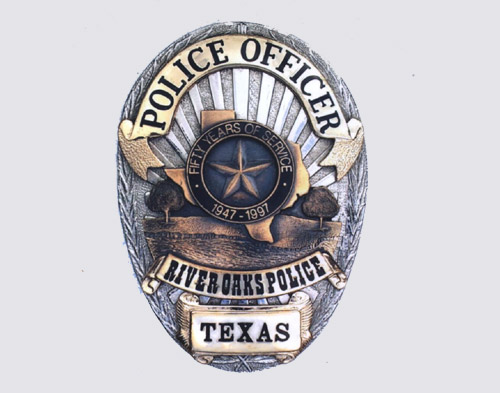 River Oaks has many attractions for entertainment
Fort Worth is a city in North Central Texas. In the late 19th century, it became an important trading post for cowboys at the end of the Chisholm Trail. Today, it's a modern city, with international art institutions like the Kimbell Art Museum. The Fort Worth Stockyards are home to rodeos, and the National Cowgirl Museum and Hall of Fame honors pioneers.